Can't say the Blog writing is going as planned!!
February, March and nearly April have passed in a bit of a blur of birthdays, Hockey tournaments, walks and crochet.
We managed to meet up with my Sister, Nephew & Niece over the February half term on a trip out to Charlecote Park on a chilly but very sunny spring day (http://www.nationaltrust.org.uk/charlecote-park). I think this year will be mapped out by visits to National Trust houses!
We had a lovely wander around the house and parkland, daffodils and crocuses poking their heads through the grass.
Lots of lovely pots filled with spring flowers outside the restaurant.
We also managed to locate two more geocaches which added to our running total, J was very good at spotting one of them hiding behind a hedge.
Easter Holidays
During the Easter holidays we headed for our favourite local NT property Calke Abbey (http://www.nationaltrust.org.uk/calke-abbey) to walk the dogs in the beautiful parkland.
We took a slightly different route to our usual one and headed off down the main drive to the lime kilns, next time we go (which is quite often) I'll take a few photos as it really is a hidden treasure.
Later in the week we met up with my little Sister and Nephew at Croft Castle, Herefordshire (http://www.nationaltrust.org.uk/croft-castle-and-parkland). Another cold and sunny day but great weather to do an Easter trail even if we were a week late!
Really like the patterns within this path and trying to think of ways to incorporate it into the garden at home, I'm sure I've got a bag of large pebbles somewhere and definitely have lots of old bricks lying around at the back of the garden.
Croft castle has a great woodland play area, suited more to older children but E still found it fun to climb on logs and run through the living willow tunnel, this will be great in the summer when the leaves are on. There were 3 tyre swings hanging from trees which were very popular with my older two.
There are several walks around the parkland of differing lengths and difficulties, we didn't wander too far on this occasion mainly due to the mud! one to return to in the summer I think….
Crochet
Lots of lovely new crochet patterns have found their way into my in-box from some brilliant designers. I've been concentrating on adding to the sandals and beach shoes available from Up in the Far Away Tree and have found some lovely patterns by Matilda's Meadow (https://www.etsy.com/uk/shop/matildasmeadow?ref=l2-shopheader-name) Inventorium (: https://www.etsy.com/uk/shop/Inventorium?ref=l2-shopheader-name) and Crochet Baby Boutique (: https://www.etsy.com/uk/shop/CrochetBabyBoutique)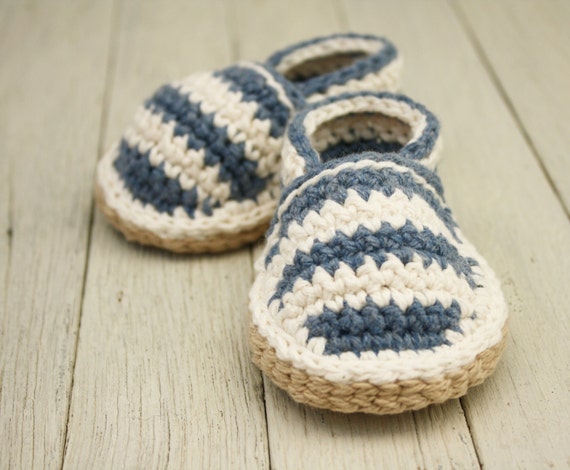 There are so many lovely patterns available and such a great excuse to buy more yarn in lovely bright summer colours which remind me so much of brightly painted beach huts and ice cream. I have several newly acquired skeins of yarn waiting to made into summer beach shoes and sandals in mint, bright pink, sunshine yellow and denim blue. The beach shoes are available in both my Etsy and Folksy shops.
I did make a restart on a granny square blanket for the living room but that has stalled again, it's one of those projects that I pick up now and again when I'm not busy making things for Up in the Far Away Tree. I was inspired by a blanket made by Little Tin Bird (http://www.littletinbird.co.uk ) I love the colours and the way four granny squares are joined together to make one larger square.
The Picture above is of Little Tin Birds blanket
Here's how my blanket is progressing
from lots of small squares to…first stage joining.
I think the next round will be in lime green or maybe purple…? decisions, decisions